As technology continues to develop—and change the way we do business—many have considered print a dead medium and online marketing the wave of the future. Nevertheless, the print industry is far from dead; in fact, print marketing has only continued to grow and evolve alongside the upsurge of new technology.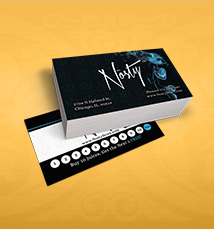 BUSINESS CARDS
14pt, 16pt
3" x 2.5" Full Color, 2 Sides
BUSINESS CARDS
Business Cards provide contact information in a convenient, standardized size.
In this ever more digital age, Business Cards still play a vital role. Whether providing information that the recipient enters manually into their contact list, that they scan into a digital device, or that they digitize directly from a QR Code on your card, Business Cards are as important as ever.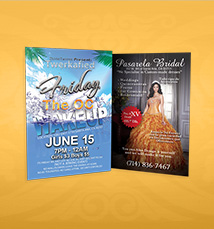 POST CARDS
14pt, 16pt
4" x 6" Full Color, 2 Sides
POST CARDS
Postcards are one of the most popular marketing tools. Whether mailed or left on display, the broad range of size choices caters to many marketing messages. Postcards are available in various sizes to fit your budget, convey your message, and command attention. Postcards are one of the most popular marketing items displayed in a retail environment and make great marketing takeaways with product or upcoming event information.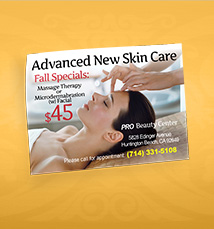 FLYER
100 lbs
3" x 2.5" Full Color, 2 Sides
FLYERS
Flyers are one of the most popular tools for getting information about your products and services distributed. They are most commonly handed out or left in public establishments to encourage repeat business or make customers aware of related businesses or offers.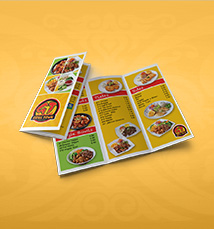 BROCHURES
100 lbs
8.5" x 11" Full Color, 2 Sides
BROCHURES
Brochures are a classic marketing weapon for a reason. They are an efficient way of getting valuable marketing messages in both images and text directly into the hands of potential customers. Brochures allow customers to quickly get a feel for products or services, while also finding answers to many of their initial questions. Brochures are great to include in a sales kit or pass out in high-traffic areas.
© HS Marketing Solutions 2002-2017. All rights reserved. | Disclaimer: Legal information is not legal advice.